So when was the last–and only–time I had a Looking Forward To post? November last year for movies coming out in December 2014. And now I've decided I might as well put in a similar one for book releases. To be honest, I don't have anything to look forward to when it comes to books other than Rick Riordan's works. I still remember how I've started to wait for the book release of Son of Poseidon and Throne of Fire. I've been keeping tabs on Uncle Rick's upcoming books ever since.
As for the other books, sometimes I keep track of the installments of certain series but not as loyally as, say, this year's upcoming first installment of Magnus Chase and the Gods of Asgard. *cue fangirl voice* Most of the time, I just wait for the series to finish before I begin reading it and then read some other series while I wait. This is why I call myself an incongruous bookworm. I love books to hell and back. But I can't commit myself to just one book to read, unless it's engaging enough that I finish them in a night or two.
So, the difference with book releases and movies is that there are only a certain number of movies that release each day much less each month. While books can come from different genres and different publishers. There are 98 books to-be released next month and those are the ones known to the Goodreads community usually by widely known authors.(Scratch that, I've just read a comment in that same list saying that most of the books in that list have been released earlier or have no release date at all.) I bet there are more below the surface! And for that reason, I'd like to acknowledge that this list of Looking Forward To books were based on the April 2015 Book Releases in Goodreads and Amazon and a little help of EpicReads and Google.
Also, I'd like to express my slight disappointment with the Goodreads staff for this small grammatical error.
Plus, why don't you have listopias in the Goodreads app? Searching for the books in this list during the night in the comfort of my bed while I was suffering insomnia became even more difficult since I had to move from my phone browser to the app back and forth. And don't tell me that my laziness to just get up and go to the computer would have solved the problem because I was suffering insomnia and I was willing myself to sleep!
Anyway, here are some of the books to be released next month that I am looking forward to read in no specific order.
The Girl at Midnight by Melissa Grey
Blurb Judgement: Underworld fantasy and a thief. Clearly not the first time such elements were used. But the Avicen, this ancient race of people with feathers for hair and magic-induced, made me curious about this story. Of course, I've seen the ratings and was tempted to read spoilers-filled reviews. But I don't want to cloud my impression of a book I haven't read on other people's opinions. I've read, though, that it bears similarity to Laini Taylor's Daughter of Smoke and Bone which the bookmark I have yet to move form page 2 (reason see above paragraph 3)
Magonia by Maria Dahvana Headley
Blurb Judgement: It's so cheap how they've used its heroine-has-lung-cancer similarity to The Fault in Our Stars as an advertising scheme. I haven't read Neil Gaiman's Stardust yet but I've watched its movie adaptation. I can tolerate that comparison. I think Magonia will be adventurous and a more enthralling read than TFIOS will ever be. Sorry, fans.
The Goldfinch by Donna Tartt
Blurb Judgement: I have loudly proclaim my love for art in this blog and anywhere (Twitter, Pinterest, Facebook, Life [my life]). I've read Blue Balliet's Chasing Vermeer in our school library. The fact that it transcends through Theo Decker's childhood to his adult life makes it more interesting.
None of the Above by I.W. Gregorio
Blurb Judgement: Despite being horrified by the abundance of 4 and 5-star ratings in Goodreads, I have a feeling that this book will be phenomenal in YA. But that didn't stop me from thinking, "Wait, what? How can you not know you were intersex if you had 'boy' parts?!" So I made a brief research about intersex that resulted to me thinking, "Ohh…okay."
The Life of Houses by Lisa Gorton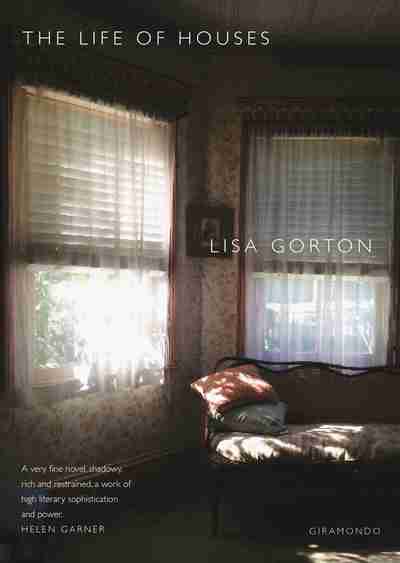 Blurb Judgement: Extremely excited for this one–though it's ePub but nevertheless! It's a story of family conflicts and old houses. You can get the book here if you want.
The Sound of Whales by Kerr Thomson
Blurb Judgement: I love any mystery that involves children as the main characters. Not in the gruesome and sadistic sense, if you know what I mean. This book gives off a vibe that is a combination of eerie and innocent and is definitely at the top of my Children's fiction to-read list.
Simon vs The Homo Sapiens Agenda by Becky Albertalli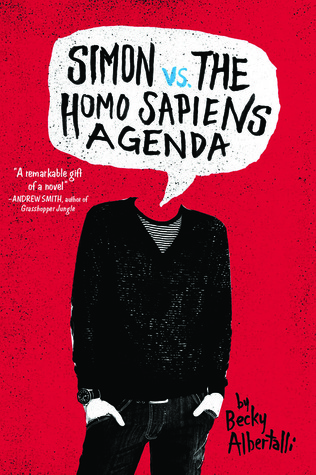 Blurb Judgement: Sounds quirky, cynical and profound at the same time as the main character, Simon, battles against the social issues any gay teenagers are struggling to overcome in our generation. I seriously hope that the book is as catchy and cynical as its title and blurb makes it.
Wrong About The Guy by Claire Lazebnik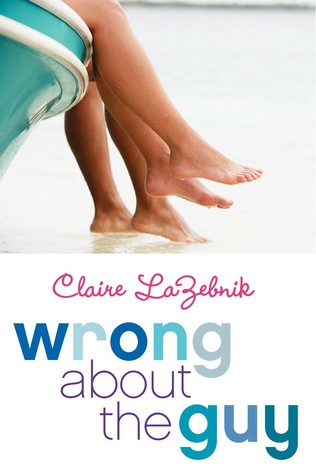 Blurb Judgement: It bums me out how this did not reach EpicReads' 17 most anticipated YA book releases in April. I mean, come on, young adult and not-so-young adults, you didn't anticipate this?! What I love most about Claire Lazebnik's stories are her quirky and sarcasm-induced female protagonists. What I like least about her stories are how fame and fortune always easily squeezes into the novel and becomes a sub-theme of sorts and this sudden love for Jane Austen contemporary retelling. I haven't read any of Austen's books so far (covers self with shield for the incoming burning arrows to be thrown at self) but I liked it better when her books weren't compared to Austen. Your books are great, Claire! You don't have to dig your own grave by making ones that are said to be contemporary takes on Austen's novel.